A Big Weekend of Football and Hurling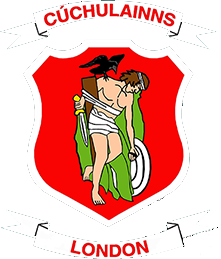 All competitions (4 remain - 2 hurling & 2 football) and games are knock out from here on so a big weekend ahead! Come out and support the lads if you can.
Saturday 24th sept in East Lane (North Wembley) - Cityjet senior hurling championship Round 5 @ 4.30pm - Sean Traceys vs Cuchulainns - Winner takes semi final spot for the following weekend.
Sunday 25th sept in Greenford pitch 2 - AIB Div. 2 Football League Round 6 @ 5pm - Cuchulainns vs St. Clarets - Last game of the league for CuChulainns. A win will book a place in the final.