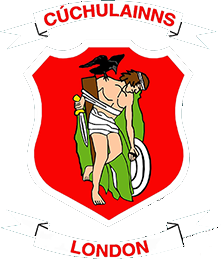 Football division 2 League final: CuChulainns 1.10 - Garryowen 0.17. Congrats to Garryowen on their victory.
This weekend the footballers are in action again, this time in the Sean Sheilds cup final. Please come and support if you can.
Fixture: Sean Sheilds cup final - CuChulainns vs Harlesden Harps on this Saturday 22/10/16 @ 4pm in greenford pitch 1.