CLUB INFO-RELATED LINKS/RESOURCES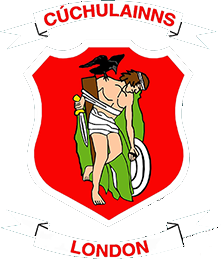 Gaelic Games & Irish Links
Gaelic Games Websites
Hogan Stand – Gaelic Games information website with latest GAA news, and links to GAA clubs both home and abroad, including the Cuchulainns!
Official GAA Site – The Official GAA website for all the latest news, fixtures, results, events, history, and all things GAA, this is where it's at.
O'Neills Sportswear – Irish sportswear, including GAA gear, Soccer gear, Rugby gear and Sports Leisure Wear, and more.
RTE GAA Site – Ireland's National broadcaster's webpage on the GAA; Find out what Michael Lyster & the boys are up to this year.
The Official Ladies GAA Site – Find out the latest on the Ladies Gaelic Football and Ladies Hurling championships.
Dublin GAA – For detailed information on GAA clubs throughout Dublin including fixtures, results & more from the Dublin leagues & championships.
An Fear Rua – A whole host of info on Irish history, the GAA, and all things Irish.
Club GAA – An exhaustive listing of GAA clubs both in Ireland and around the world.
Irish & Worldwide GAA Club Websites
Co. Antrim:
Roger Casements GAC Portglenone
Co. Armagh:
Co. Carlow:
O' Hanrahan's GFC
Co. Clare:
Co. Cork:
Carrigaline GAA Club
Co. Kilkenny:
James Stephens Village GAA Club
Clubs Outside Ireland:
Green Isle Camogie, SE London, UK
Irish News Links:
RTE Aertel – Ireland's National Broadcaster's Teletext service.
BBC NI Sport – BBC's Northern Ireland Sports Service.
The Irish Independent – One of Ireland's national broadsheet newspapers.
The Irish News – An online Irish news service.
The Irish Times – Another popular Irish news service.
Inside Ireland (English version)- Ireland's bilingual business web magazine. Incorporating Jobs as Gaeilge, Business Directory, Finance, IT, Property, Sport, Entertainment and more.
Other Irish / Celtic Links:
Galway City Pub Guide – Your guide to the pubs and clubs of Galway City and more.
MovingHere.org.uk – The history of Irish Migration to the UK.
London Irish Network – Founded in 1989 by a group of Irish people based in London to provide a focus for social contact for people from an Irish background or anyone with an interest in Irish culture.
Irish Links – If you are thinking of Moving to Ireland the IrishLinks web site provides you with information to help you with your move to Ireland: e.g. Removals , Estate Agents, Jobs, Banks, Pensions, Taxation, Credit Cards and more.
GaelTalk – Gaeltalk is an online Irish language course based in the Gaeltacht areas of Ireland. Online courses available for all levels of the Irish Language.
Irish in Britain – Irish in Britain is a national umbrella organisation established in 1973, which draws together Irish clubs and societies in Britain.
Hammersmith & Fulham Irish Cultural Centre – London's premiere centre for Irish arts and culture.
Irish World Heritage Centre – The main venue for the Irish community of Manchester to socialise in a welcoming and friendly environment and pursue Irish cultural activities and celebrate the rich heritage of Ireland.
Irish Central – Irish Central is a weekly newsletter covering Irish news and is the oldest Internet-based national news service in the world.
Safe Home Ireland – The Safe-Home Programme from Safe Home Ireland was set up in January 2000 and has been operating on a national basis ever since.
Seattle Irish Heritage Club – The Seattle Irish Heritage Club organizes and promotes activities of an Irish cultural nature in the Seattle area, and the State of Washington, USA.
Conor Academy of Irish Dancing – Pupils from 5 years old upwards are taught and coached from beginner to championship standard in preparation for national feisanna (competitions).
Stirling Television – Stirling Film & Television Productions, Belfast. Looking for contributors to their Irish filming archives, see site for details.
SE London Soccer Clubs:
South East Athletic, London – Pod's Soccer Club based in SE London.