CONTACT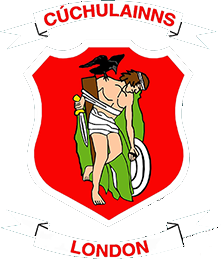 CLUB OFFICERS:
Position
Name
Mobile
Life President:
Ann Moloney



Presidents:

Micky Biggane / John O' Sullivan / Martin Casey / Mick Rogers / Carmel McArdle/ Patsy Nolan/ Larry O' Leary

Chairman:
Eddie Naughton
07809 974459
Vice Chairman:
Mick Rogers
07966 071 522
Club Secretary:
Jimmy Kelly
0774 0366 260
Treasurer:
Michael Murphy
07718 123 360
PRO:
John O' Brien
07555 815 663
County Board Delegate:
John O Sullivan
07958 524 761
County Board Proxy Delegate:
Joe Cashman
07796 985 475
Football Secretary:
Conor Harrington
07512 255 564

Football Manager:
Patrick Walsh
07717 232 152
Hurling Secretary:
Brian White

07477 014 827



















If you have queries about the website or would like to advertise on the website then send an email to the address above with your query.
As you can tell from our list of Club Officers above we draw on GAA players and members from all over Ireland as well as players of Irish descent. In other words, all new members and players are welcome so come and join us here at the Cú Chulainns.
The Cú Chulainns Football and Hurling squads both train every Thursday from 7pm onwards at OLD SHOOTERSHILLIAN SPORTS & SOCIAL CLUB, MAYDAY GARDENS, BROAD WALK, KIDBROOKE, LONDON, SE3 8NP.
For a map of our location click here.
Contact:
Secretary.cuchulainns.london@gaa.ie